Flamenco show by Belén Maya
Romnia
Thursday 31 August 2017, 19:00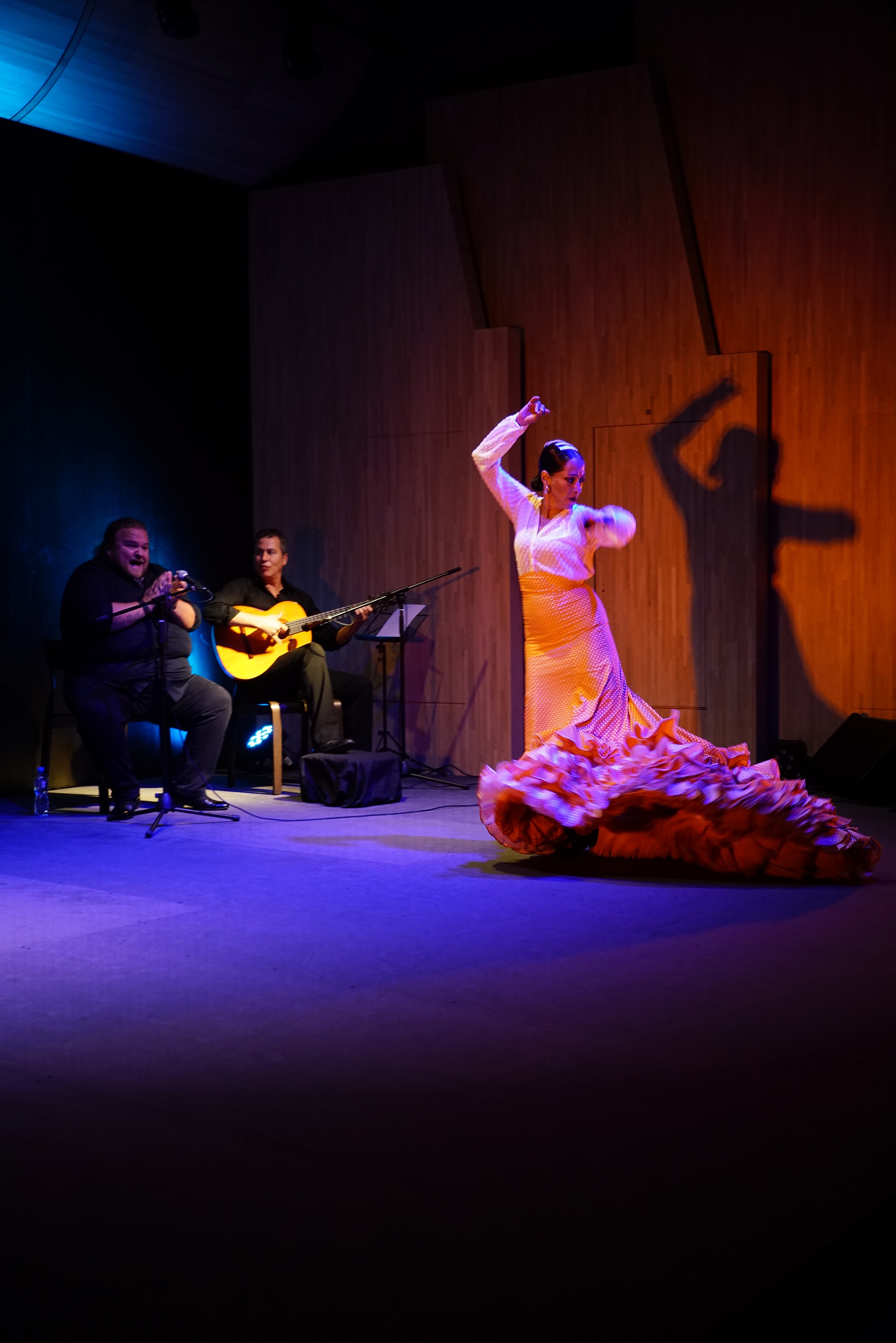 Fondation Jan Michalski © Wiktoria Bosc
Biography
In Belén Maya's new proposal, as in the verses of Juan Ramón Jiménez, "the wings of the artist become rooted and her roots fly…"
Romnia, women, in Romany, is a celebration of Gypsyness, without feeling victimized, but with a sometimes compassionate, sometimes joyful look at the plight of women, whose courage to survive has led them to a new ethical and aesthetic commitment.
In Romnia we have the Romany biophilia, the "duquelas" (sorrows), the historic cold, the pain and the joy of the future of the Romany people, through the women who have so often been and continue to be doubly discriminated against: Gypsy women who are still suffering, fighting, singing and dancing. Gypsy music without oles: the sounds of the mighty metals of the Romany fanfares, of the violins and the cimbalom, sounds for the voices of women singing of their sorrows and their providential dreams: the atavistic, dark tunnel voice of Liliana Buttler or the Hungarian echoes of Mitsoura, full of emotions, that carry us through the shocking European history, where the romnia have suffered the slavery in Romania, the Holocaust, the ethnic cleansings in the Balkans, forced sterilization. Escapes, exiles and borders, the secular contempt and the suspicious looks of almost everybody…
The music of the Romany people of Eastern Europe, the a cappella singing of an old Gypsy woman or the latest electronic sounds, lead the artist, who doesn't believe that there is a women art, to refine and universalize the ethnic and the female in a transforming catharsis and an initiatory experience for this shared journey towards her Gypsyness. A journey that began with her participation in the show "Lo real" by Israel Galván, that cry -premiered at the Royal Theatre in Madrid in 2012- facing the Samudaripen, the forgotten Holocaust, in which more than half a million gypsies died victims of Nazi barbarism. Then in 2014, her curiosity led her to participate in the cycle of Literature and Gypsyness programmed by the Hay Festival of Literature and Arts. What Belén Maya looked for and found in these works, her fascination with the copper looks of her ancestors and the mysterious ember of alchemy and forges, are now in the choreography created for Romnia to tell us –Belén camela naquerar – a distant past, in which, as José Heredia Maya said, "at the passing of the beast / the horizon was
pierced…"
Belén Maya has done a retro-progressive artistic exercise: her movements – her roots and her wings- are simultaneously going back to the beginnings and towards the future. And she is, dancing alone, paradoxically more Belén Maya than ever before, being many women at the same time: the romnia to be and the ones who have been and whose laughter and mourning have become movement and beauty.