The Jan Michalski Foundation
for Writing and Literature
En Bois Désert 10
1147 Montricher, Switzerland
© Tonatiuh Ambrosetti
Access
Access by car
Route de Chardève 2, 1147 Montricher. GPS 46°36'28.5″N 6°22'38.3″E
Parking is available at the entrance of the Foundation.
Access by public transport
The bus stop "Montricher-Michalski Foundation" of the MBC line 742 serves the Foundation directly several times a day, on weekdays and weekends. Connections to the train are provided at the Montricher and Bière stations.
742 Montricher-Bière bus schedules are available here.
The "Montricher-Michalski Foundation" stop is on the SBB platform. You can combine your train and bus journey on SBB.
Hours
The Foundation will be closed from December 23 to 26 included and from December 31 to January 3 included.
Library & Café-Bookshop
Tuesday to Sunday: 9am-6pm
Exhibition
Next exhibition Colette | Écrire, pouvoir écrire from 14 January 2023
Tuesday to Friday: 2pm-6pm
Saturday to Sunday: 11am-6pm
Admission
CHF 8.- (full price)
CHF 5.- (students, retirees, unemployed, groups, disabled persons)
Free for children and teens under 18 and residents of Montricher. Free admission the first Sunday of each month
The exhibition space is closed when temporary shows are not on display. The auditorium is only open when it is part of the events regularly held there.
The Foundation will be closed on Monday September 19 (Jeûne fédéral).
Audiences
A specific program is designed to meet the needs and interests of our different target audiences, according to their interactions with the Jan Michalski Foundation. Information about financial assistance can be found in the Associations & Institutions section.
Café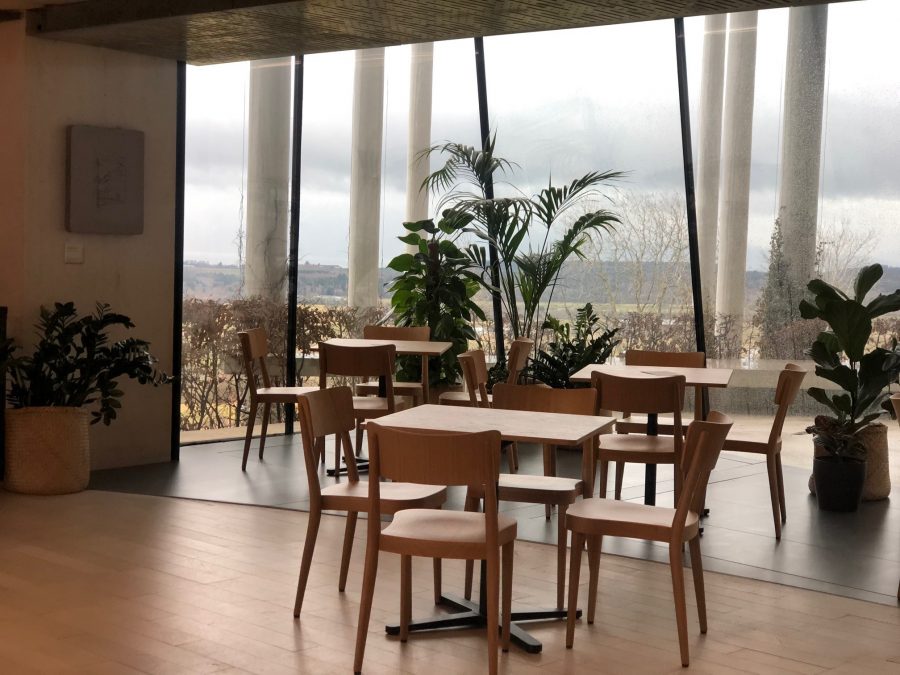 Welcome to Café La Canopée!
The Jan Michalski Foundation's bookstore café invites you to come in and read, daydream, chat, meet other readers and friends of the written word, and of course have a bite to eat and/or a drink. Here you can indulge in small-plate homemade cuisine offering both meat and vegetarian panini, a soup and a salad du jour, and desserts at any time of day, along with a range of hot and cold beverages. The bookstore side of the equation features works by our writers in residence and a selection of titles reflecting current cultural events and interests.
Student special
-10% discount at Café La Canopée for all students who show their valid student ID card.
Hours
Open Tuesday to Sunday, from 9 am to 6 pm
Shop
In our bookstore-giftshop you can find all of our exhibition catalogues along with postcards, works by our writers in residence, and a selection of books related to the cultural activities going on at the Foundation.
Our exhibition catalogues are available both at the Foundation's bookstore and by mail order with payment in advance.
Nearby
Your visit to the Jan Michalski Foundation needn't limit itself to the foundation property; there are plenty of enjoyable things to do outside and beyond our walls, from nature walks to the many discoveries waiting to be made. A range of reasons and ready activities for taking advantage of the protected environment at the foot of the beautiful Vaudois Jura.
Contact
For any questions you may have...