Interview with Jean Hegland
Windfalls
Sunday 10 October 2021, 17:00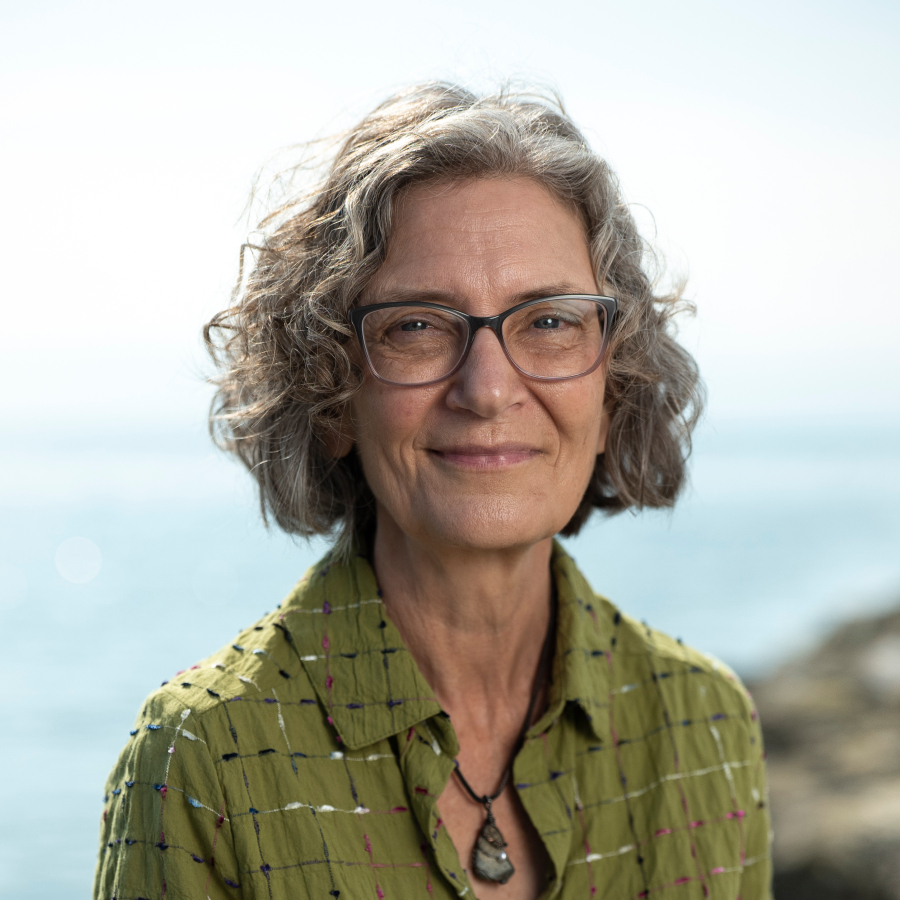 Jean Hegland © Yves Leresche
Event completed
Langage
English interpreted into French 
Admission
CHF 10.-, on regristration
Sanitary measures
Access retricted to holders of a valid Covid certificate + ID card
Jean Hegland was born in 1956 and raised in Pullman, Washington, and lives in northern California. She is the author of the novels Into the Forest (Bantam Books, 1997), Windfalls (Atria, 2004) and Still Time (Arcade, 2015); as well as a book of nonfiction, The Life Within: Celebration of a Pregnancy (Humana, 1991). The acclaimed Into the Forest has been translated into many languages, adapted as a film and a graphic novel. Her second novel, just translated into French, mines our fears and explores our capacity to love in this epic tale of modern motherhood.
In 1979, two young women face the same sad circumstance when each discovers she is unexpectedly pregnant. For the sake of her life-plans, twenty-two-year-old Anna chooses an abortion, while sixteen-year-old Cerise, lonely, awkward, and without Anna's firm sense of a future, decides to have a baby. While Anna goes on to find deep satisfaction in her career as a fine art photographer and a college professor, and—later—as a mother, Cerise discovers unanticipated pleasure in raising her daughter, even as she struggles daily to make ends meet.
When Anna's husband loses his job and tragedy robs Cerise of a young son, the two women meet and forge an unexpected friendship that ends up affecting each of them in profound—and profoundly moving—ways.
Windfalls is a courageous and compassionate examination of the challenges of contemporary motherhood, as well as a celebration of the potential for growth and transformation that parenting, art, and human relationships can offer.
Moderation
Oriane Jeancourt Galignani, writer and editor at Transfuge magazine