Jeudi en résidence avec Lancelot Hamelin
Guerre & Fous (Alep), la fabrication du Livre contre la Guerre
Thursday 4 November 2021, 18:30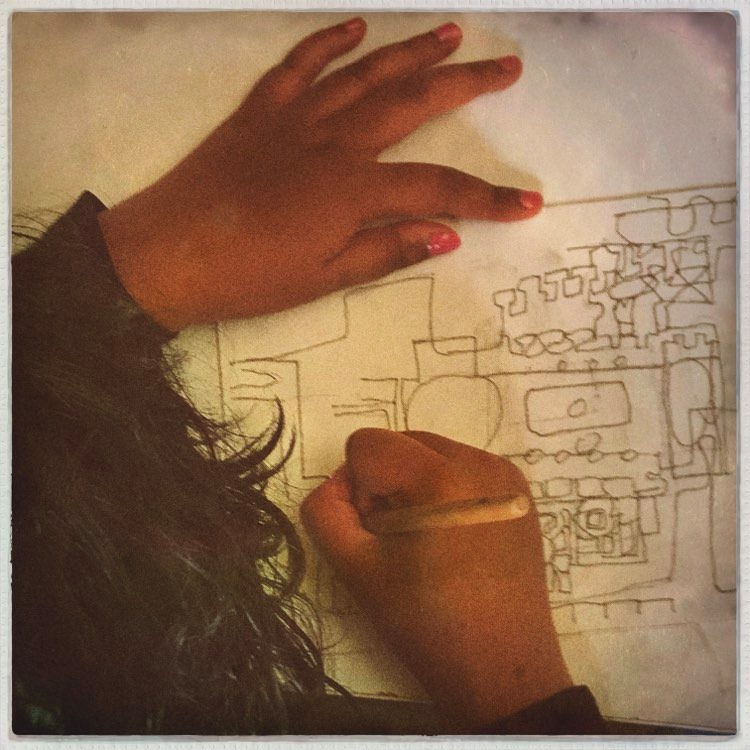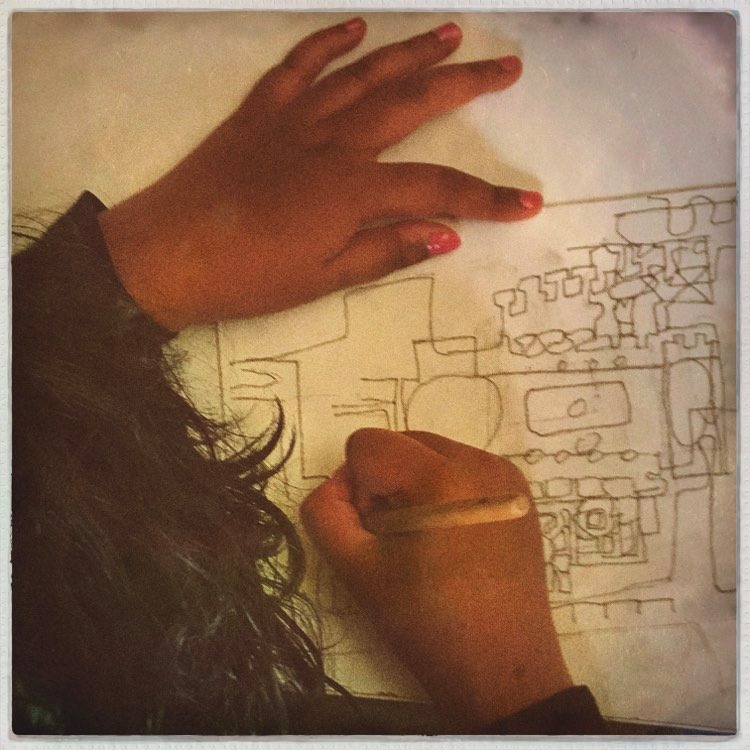 Event completed
Entrée
Gratuite, sur réservation
Mesures sanitaires
Sur présentation d'un certificat Covid valide et d'une pièce d'identité
Guerre & Fous est un projet de non-fiction issu d'une enquête collective sur un hôpital psychiatrique médiéval à Alep, en Syrie : le bîmarîstân Al-Arghoun. Ce lieu épargné par la guerre témoigne d'une philosophie mettant l'architecture au service du soin.
L'écrivain Lancelot Hamelin, associé à d'autres artistes ainsi qu'à des groupes de patients de la psychiatrie institutionnelle et à des réfugiés syriens, documente cette histoire orientale. Le projet se ramifie ainsi sur différents plans qui produiront différentes œuvres : un opéra du compositeur Benjamin Attahir, un film du cinéaste Christophe Bisson, un récit de Lancelot Hamelin, des performances, un livre de gravures réalisées par les groupes impliqués dans l'enquête, « livre pauvre » destiné à être déposé un jour dans le bîmaristân et intitulé La fabrication du Livre contre la Guerre.
À l'occasion de ce Jeudi en résidence, c'est à une séance de travail que vous invitent Lancelot Hamelin et Christophe Bisson afin « d'explorer l'architecture de ce projet, et d'ouvrir des portes que nous avions oubliées – des portes en nous ».
En savoir plus
Les recherches et créations qui constituent le projet Guerre & Fous sont accompagnées par le Centre National du Livre, la Comédie de Caen, le Café des Images, le Centre Pompidou-Metz et le Musée LaM.
En présence du cinéaste Christophe Bisson

Christophe Bisson, après des études en philosophie, se consacre d'abord aux arts plastiques, puis au cinéma. Son œuvre, d'une grande rigueur éthique, explore les lisières de l'humain. Road Movie (2011), Au monde (2013), Sfumato (2016), Silêncio (2016) ou Noli me tangere (2019) ont été présentés dans de nombreux festivals internationaux. Son dernier film Un souvenir d'archives (2021) porte sur Sarah Kofman.
Biography
Born in 1972, Lancelot Hamelin is a French writer. He has published two novels with L'Arpenteur, Le couvre-feu d'octobre (2012) and À la crête des vagues (2016), as well as the comic books La mort aux yeux de cristal (2018, illustrated by Etienne Oburie), and Dans les eaux glacées du calcul égoïste (2 volumes, 2018 and 2020, illustrated by Luca Erbetta), with the publisher Glénat. He works on dream life, notably during his residencies at the Théâtre Nanterre-Amandiers and the French Academy in Rome at the Villa Medici. He is also currently part of a collaborative exploration of a medieval psychiatric refuge in Aleppo with a group of patients and the filmmaker Christophe Bisson.
In residence at the Jan Michalski Foundation
From 6 October to 10 November 2021