Exposition Boris Vian
En avant la musique !
From 16 June to 30 September 2018
Introduction
An artist with a rich gift for invention, a spontaneous musician, a protean author of novels, short stories, and translations, as well as newspaper columns, songs, librettos, and shows for the theater and musical reviews, Boris Vian (1920-1959) left his stamp on his age and the heirs to his fanciful, iconoclastic, untrammeled genius.
Although Vian trained as an engineer, his talents steered him to writing and music, both of which were cultivated during a childhood steeped in the arts. Starting in 1933, his first "jazz impression" when he discovered Duke Ellington opened up a new world for the youth to explore regularly and to be intensely experienced throughout his short life, from concerts to the albums he collected in thrall to a passion he shared with his brothers, and from his first surprise parties at his family home to the wild nights in Paris's hottest venues for swing music. The appropriately named "Prince of Saint-Germain-des-Prés" did not just play the trumpet and the eighteen-turn Hinkle horn, he was an important spokesman and teacher for jazz culture. A man with an excellent ear for spotting new talent and an inexhaustible critic, both erudite and insolent, Vian was a contributor to a range of reviews, including the famous Jazz Hot. And as publisher, artistic director, and impresario, he promoted a number of jazz greats like Miles Davis, Charlie Parker, Dizzy Gillespie, and Bix Beiderbecke, and thrust the avant-garde of Bebop to center stage in France.
This music proved essential to Vian and imprinted its tempo and influences even on his literary works. Following L'écume des jours (in English translation, Froth on a Daydream), when publishing failures arrived with cruel regularity, he wrote songs by the hundreds. Some were performed by their creator, accompanied on the piano by Alain Goraguer, but most were given voice by great performers like Magali Noël, Marcel Mouloudji, Henri Salvador, Juliette Gréco, and Michel Legrand, in Vian's lifetime, and Serge Reggiani, Jacques Higelin, Renaud, Maurane, Arthur H, Olivia Ruiz, M, and others since his death.
Through numerous archival documents, photographs, recordings, manuscripts, and original editions, Boris Vian: En avant la musique !(Boris Vian: Hit It!) offers a visual and aural journey that takes in all the facets of Boris Vian the musician, beyond the man of letters, the virtuoso jazz writer and prodigious poet of language and musical licks.
Couverture de la revue Jazz Hot n°33, mai 1949 © Archives Cohérie Boris Vian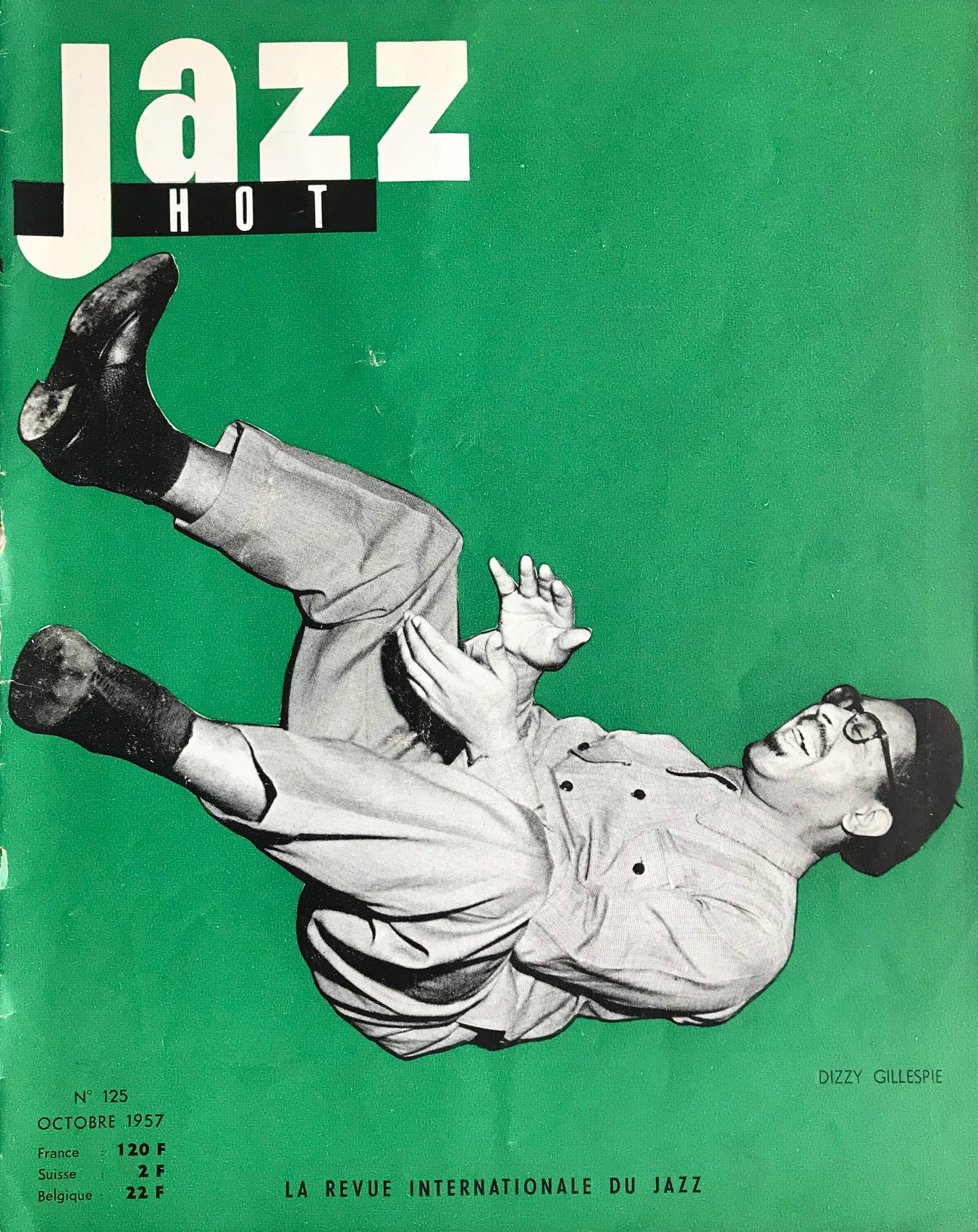 Couverture de la revue Jazz Hot n°125, octobre 1957 © Archives Cohérie Boris Vian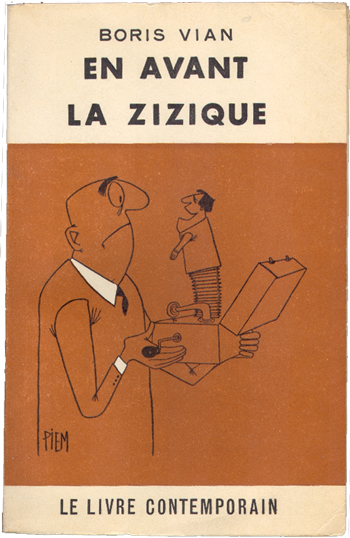 Edition originale de En avant la zizique !, Boris Vian, Le livre contemporain, Paris 1958 © Archives Cohérie Boris Vian
Curator
Nicole Bertolt, representative of the artist's work and director of the Boris Vian legacy
in collaboration with the Jan Michalski Foundation
Programme
Guided tours of the show
Sunday 17 June at 3 pm

Saturday 23 June at 3 pm

Saturday 14 July at 3 pm

Sunday 12 August at 3 pm
For the family
Wednesday 27 June from 2 - 4 pm

Wednesday 22 August from 2 - 4 pm
Couverture de la revue Jazz Hot n°33, mai 1949 © Archives Cohérie Boris Vian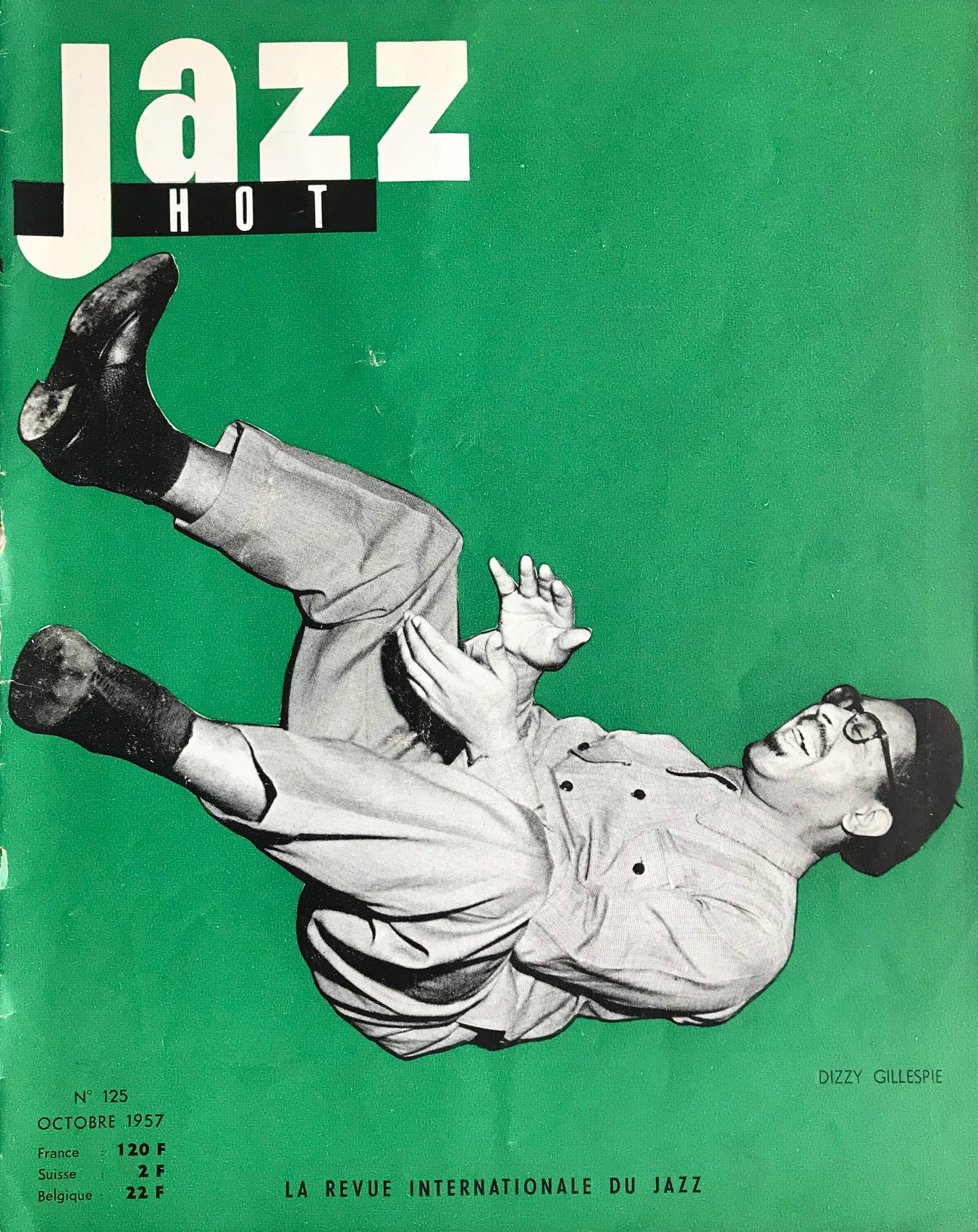 Couverture de la revue Jazz Hot n°125, octobre 1957 © Archives Cohérie Boris Vian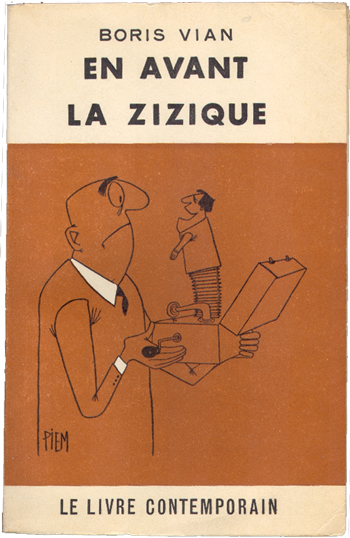 Edition originale de En avant la zizique !, Boris Vian, Le livre contemporain, Paris 1958 © Archives Cohérie Boris Vian
╳